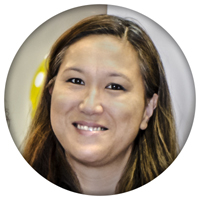 Spring is finally here, and with the beautiful weather come allergies and itchy furry family members.  Many of you may not know that your furry family member can be allergic to all of the same things that we pet parents can be allergic.  When allergies are causing us to sneeze and have itchy eyes, your furry family member may be itchy as well.  The difference is that our furry family members usually react to allergens by having itchy skin, ears and feet.  When the skin and ears are irritated and inflamed for a long time, infections are close behind.  Along with airborne allergens like pollen and dust, our furry family members may also be allergic to things like food and fleas.  Luckily, for many of these allergies, we can prevent the inflammation and pruritus (itchy skin) with things like flea prevention and special hypo-allergenic diets.  We can even give our very allergic furry family members injections, like a vaccination, to prevent the severe itching and infections that can become so uncomfortable for our furry family members.
If your furry family member is suffering from itchy skin, it's important to have them come in for an examination to determine what is causing their allergy. Often times we can determine what your furry family member is allergic to by simply observing the pattern of itchy skin.  For example, if your furry family member is mostly itchy at the base of the tail, he or she is probably allergic to fleas.  Even one flea can cause severe itching and skin infections for those who are severely allergic to fleas.  Likewise, if your furry family member is allergic to the protein source in their diet, they can develop severe ear infections or infections around the mouth and peri-anal area.  Your furry family member  could have allergies to dust, pollen, grass and even storage mites.
These problems are all treatable and can be controlled with a number of protocols.  The important thing to remember is that we here at Animal MD Veterinary Clinic can come up with a plan to prevent or treat the allergy and that your furry family member doesn't have to suffer from all of that itching.
If you think your pet may have allergies just give Animal MD a call and we can set up an appointment to take care of those pesky allergies!
Dr Michelle Bahns