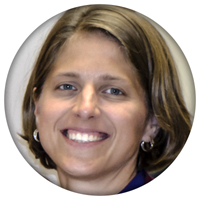 To all the pet parents out there, Animal MD Veterinary Clinic's Dr Cindy Boller wanted to write a little something about what's on everyone's mind right now, the outbreak of Canine Influenza in Chicago.
The most recent outbreak in Chicago, of which there is now confirmed cases in Indianapolis, is a new strain of Influenza (H2N3).  The original strain (H2N8) was first identified in 2005.  Despite news reports to the contrary, there are no confirmed cases of this new strain in Ohio.  Neither strain is transmissible to humans, but this new strain is able to affect cats.
Signs of infection typically appear 5-7 days after exposure, the most consistent of which is a soft moist sometimes productive cough which may persist for several weeks.  Some dogs will also have a loss of appetite, fever, and/or nasal discharge.  In the high risk facilities where most outbreaks have taken place up to 10% of those affected have developed a more severe form of illness, with high fever, lethargy, and secondary bronchopneumonia.  Much like human flu, fatalities associated with canine influenza have been due to the secondary bronchopneumonia.
As the signs of canine influenza mimic bordetella or kennel cough and other upper respiratory diseases in dogs, diagnosis requires blood tests looking for antibodies to influenza and/or virus isolation, along with the physical exam and possibly chest xrays.
Treatment of milder cases often only need outpatient veterinary care and TLC at home: rest, good nutrition and monitoring for dehydration but most importantly, for the rest of the dog population, isolation.  Even in more severe cases treatment is mainly supportive and aimed at preventing secondary infections.
The dogs most at risk for canine influenza are (just as in people) those with an active social life.  It is spread in the air, direct contact, or by that lovely snot that occurs.  It also hangs out on shared objects such as toys and bedding.  Dogs are contagious in the 5-7 days before they start showing signs of illness and some who never show signs still shed virus after exposure.  The dogs at most risk are those being housed in large groups: shelters, pet stores, boarding or breeding facilities, or attending group events (shows, training, agility, group walks), daycare, or dog parks.
There is a vaccine produced to provide some protection against the H2N8 strain of canine influenza, however, much like the human flu vaccine, it is not expected to completely prevent disease, rather lessen clinical signs.  There is no evidence as to whether this vaccine will give any protection against the H2N3 strain (latest outbreak).  Despite the contagious nature of the disease, at this time canine influenza continues to show up as rare sporadic outbreaks.  As no vaccine is without risk of reaction, we are currently monitoring the spread of disease and watching for any word of the effectiveness of the available vaccine against the newest form of the disease.  As there has not been a case confirmed in our area, we are not currently recommending the vaccination at this time.  We here at Animal MD Veterinary Clinic plan to continue monitoring the status of this ever evolving disease and update our pet parents if at some point our recommendation would change.
As always, do not hesitate to give us a call, 937-299-5700, all of us at Animal MD Veterinary Clinic will do our best to answer any questions you may have.